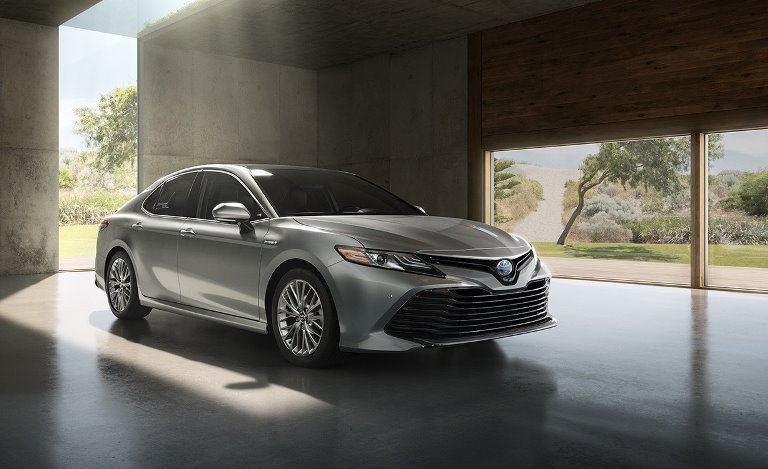 One of the best things about being a Chesapeake, VA automotive group is that we have the honor of giving motorists the opportunity to buy reliable pre-owned cars. We also have the privilege of giving drivers the chance to buy or lease the Toyota cars we have in our new car inventory.
One vehicle we're eager to be able to sell and lease is the 2018 Toyota Camry. While this vehicle hasn't been added to our inventory just yet, we're expecting it to arrive later this year. Because we can't physically show you the all-new Toyota Camry, we thought we'd do our best to provide you with a written sneak peek that'll give you an idea of what you can expect when you first lay your eyes on a 2018 Toyota Camry.
The 2018 Toyota Camry marks the start of the family-friendly sedan's eighth generation and its 35th model-year. To kick-off its eighth generation, the fully redesigned Toyota Camry received a complete overhaul in both design and driving dynamics. In fact, the look of the 2018 Toyota Camry is such a noticeable departure from the appearance of previous iterations of the sedan that Toyota executives explained that the only thing that was carried over from the design of the 2017 Toyota Camry was the sedan's emblem when the all-new Toyota Camry was introduced to the media.
The new Toyota Camry is made with sheet metal that's been carefully sculpted to show off the sedan's newfound athleticism. On its XSE trims, the Toyota Camry even has an available two-tone roof that tastefully brings attention to the car's rear C-pillars. The XSE models also have two exhaust outlets that have quad tips, which are making their first appearance on the 2018 Toyota Camry.
If you're like everyone at MileOne Automotive, you can't wait to see a 2018 Toyota Camry in person. Remember to check our blog often to see when the all-new Toyota Camry will be available for sale or lease through our automotive group near Virginia Beach, VA.