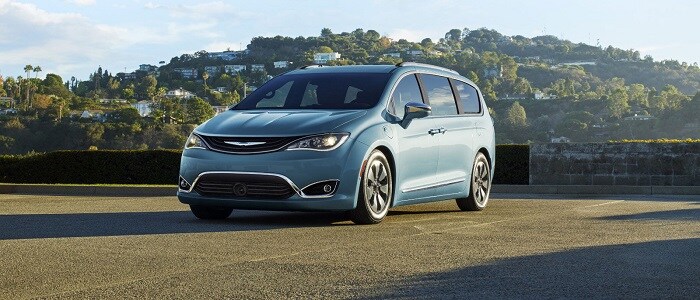 While you may already think of our automotive group near Washington, D.C. when you're looking for new BMW cars or reliable pre-owned cars from the same automaker, we want you to know that we represent other brands as well. One car maker we're proud to represent is the Chrysler brand.
While we're happy that we get to sell and lease Chrysler cars, we're exceptionally glad that we get to offer you the chance to buy or lease the most awarded minivan of 2016 and 2017, the 2017 Chrysler Pacifica. Since it was introduced last year, the all-new Chrysler Pacifica has won just about every award imaginable.
Most recently, the 2017 Chrysler Pacifica was named Best Minivan by "Parents" magazine and Edmunds and the vehicle was included on the organizations' joint list of Best Family Cars of 2017. To determine what cars would be included on this prestigious list, representatives from "Parents" magazine and Edmunds evaluated hundreds of vehicles. After their evaluations were complete, "Parents" magazine and Edmunds compiled the 2017 list of the 10 cars that offer the best combination of value, performance, safety, and family-friendly equipment.
"If you're looking for the perfect family vehicle, the Chrysler Pacifica is tough to beat," said Ed Hellwig, Edmunds senior editor. "It has more than enough room for kids and cargo along with unique family-friendly features and top-notch safety scores."
The all-new Chrysler Pacifica has more than 100 standard and available safety and security features. The minivan also has an available Uconnect theater to keep passengers riding in the rear entertained on long road trips. The vehicle has a long list of additional features that your entire family will appreciate as well.
If you want to have an award-winning, family-friendly vehicle like the 2017 Chrysler Pacifica in your driveway, shop with the dealerships that make up MileOne Automotive today.