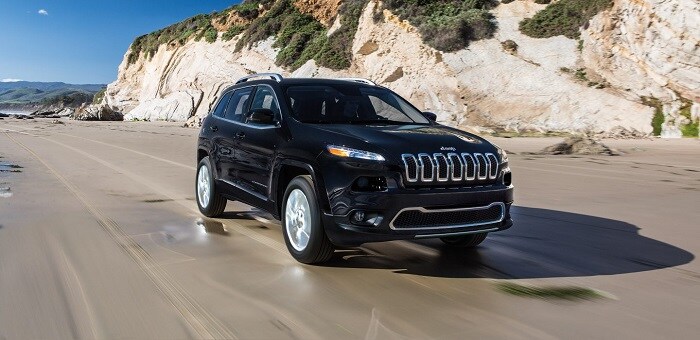 You may already think of our Baltimore, MD automotive group as your source for new Ford trucks and reliable pre-owned cars, but did you know we also sell Jeep® vehicles? Well, we're proud to tell you we do sell Jeep automobiles. We're just as happy to let you know that Jeep vehicles from the 2018 model-year have already been added to our new car inventory, including the 2018 Jeep Grand Cherokee, 2018 Jeep Cherokee, and the 2018 Jeep Compass.
In recent weeks, the Jeep brand announced that it renewed its partnership with the World Surf League when it signed a multi-year deal with the organization. This deal re-cements the automaker as the WSL's exclusive global automotive partner and the group's naming rights partner for the WSL Jeep Leaders Tour Rankings for the men's and women's championship tour.
The Jeep brand became the WSL's first exclusive automotive partner in May, 2015. Now, the relationship between the two organizations will continue for at least the next few years. This means the car maker will still be closely affiliated with the WSL when surfing makes its Olympic debut at the Olympic Games in Tokyo in 2020.
"The Jeep brand embodies the spirit and soul of surfing and surf lifestyle, which makes this partnership so special," said Beth Greve, WSL Chief Commercial. "We are incredibly excited to continue working together to bring amazing competitions, more must-see stories of the Jeep Leaderboard, and showcase the WSL's best in the Jeep Leader Jersey to our fans around the globe."
The pairing of the Jeep brand with the WSL is a natural marriage because both organizations have a commitment to similar values, according to Head of Jeep Brand, FCA – Global Mike Manley. These shared values include freedom, adventure, authenticity, and passion.
Just like the Jeep brand is a fit with the WSL, one of the Jeep vehicles in our new car inventory will be a fit for your lifestyle and budget. Stop by our Jeep dealership to take your favorite Jeep model for a test drive today. Everyone at MileOne Automotive looks forward to seeing you in a new Jeep vehicle like a 2018 Jeep Grand Cherokee soon.