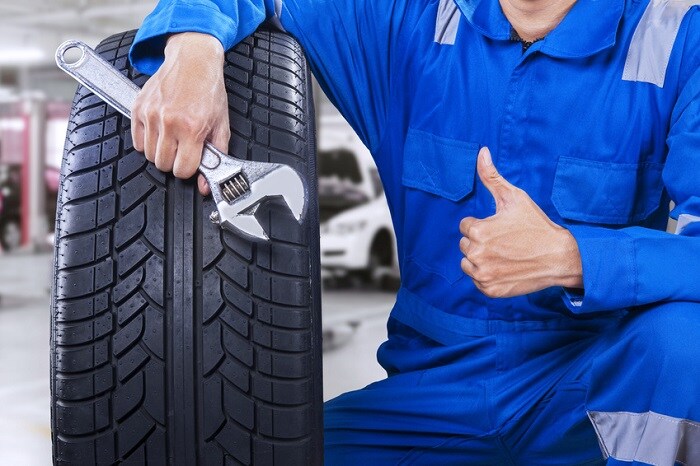 At MileOne AutoGroup, you'll find a myriad of new and pre-owned cars that are bound to meet your every automotive need. Beyond just the vehicles, we are also staffed by a team of car experts who are always willing to share their vast car-related knowledge with you, the customer.
So, what kind of information can you expect to hear from a MileOne AutoGroup car expert? Well, one of the most popular topics we discuss is flat tires and how you can avoid them. Flat tires seem to appear out of nowhere, and they can leave you stranded on the side of the road desperate for a tow. Fortunately, you don't have to be resigned to this fate; there are a number of ways in which you can avoid a flat tire.
One way is to replace your tire when the tread is worn down. Your tire's treads are the individual grooves that run across the tire and provide traction with the road. The shallower these treads are, the older and more worn the tire is expected to be. Not every tire lasts the same amount of time, but on average, a healthy tire can last around three to four years. Tire rotations help with this issue, as the service is designed to better distribute wear with the repositioning of the tires.
Another thing we recommend is to be conscious of road conditions and to alter your tires accordingly. For instance, consider winter tires for the season. These tires are designed specifically to tackle snowy, ice conditions.
Lastly, the best way to avoid a flat tire is to have a car expert by your side that not only understands your vehicle but is ready to help you improve your drive. At MileOne AutoGroup, our auto service center is fully equipped to accommodate all your auto maintenance needs in the greater Baltimore, MD area. Contact us today to learn more about what we have to offer!