The American Cancer Society (ACS) is MileOne Autogroup's official corporate fundraising partner. Since 2000, we have raised over $4.5 million to support those fighting cancer and to help fund the research necessary to find a cure for cancer. MileOne is proud to be one of the top 50 fundraisers for ACS in the entire Northeast Region, alongside companies like American Express, Foot Locker and Goldman Sachs.
All the funds raised by MileOne stay within our local communities (DC-Baltimore metropolitan area, Hampton Roads, Virginia and Northeast Pennsylvania) in one of four ways: transportation, local research, lodging for cancer patients and event sponsorships.
You can donate directly to the American Cancer Society's fundraising efforts by visiting the ACS Fundraising Page. To view the Official Raffle Rules for 2022, click here.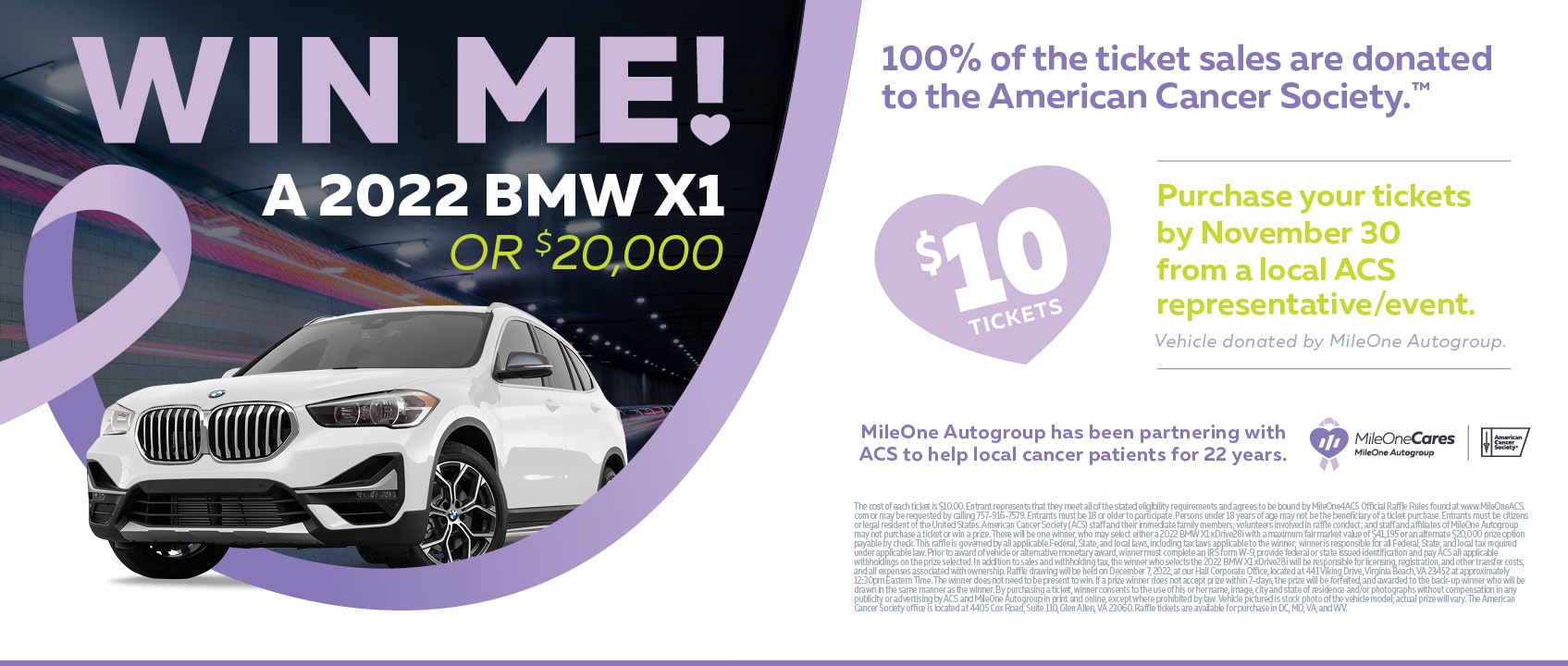 Travel to Treatment with MileOne
In 2018, MileOne began funding supplemental transportation as part of the American Cancer Society's Road to Recovery program in Baltimore, MD and Norfolk, VA. This program funds rides to cancer patients going to and from treatment. To date, we have been able to  provide 10,200 rides until the program came to a halt due to the global pandemic. We plan to continue supporting this program in 2022 as it relaunches with the remaining donated funds from 2020 and 2021. 
If you know of individuals who could benefit from this program, or are interested in volunteering as a driver, have them contact Road to Recovery at 1-800-227-2345. 
Lodging for Cancer Patients
We also donate time and money to American Cancer Society's Hope Lodge in Baltimore, MD. Hope Lodge is a housing facility in downtown Baltimore that provides free temporary housing for those undergoing cancer treatments who live far from their treatment. MileOne employees do not only donate money to help with renovations and amenities, but also donate their time to host monthly dinners for the residents of Hope Lodge.
MileOne Autogroup is fighting for a world without cancer. Our funds go to cancer research being done in our communities at local hospitals and universities throughout Washington DC, Baltimore, Philadelphia and Virginia for multiple types of cancers and tumors. This year's local research grants include research in bladder, brain, breast, cervical, colon, esophageal, lung, pancreatic, pediatric, prostate cancer and more.