Welcome
MileOne Autogroup represents 24 automobile brands with 75 dealership locations under the Hall, Heritage, Herb Gordon, Mercedes-Benz of Annapolis and MotorWorld groups. MileOne Autogroup also operates 8 body shops and provides leasing services through Allstate Leasing. The MileOne Autogroup model provides for all the automotive needs of its customers conveniently, on their own terms. MileOne Autogroup is the largest automotive sales and service delivery network in the Mid-Atlantic region with dealerships located throughout Maryland, Pennsylvania, Virginia and North Carolina.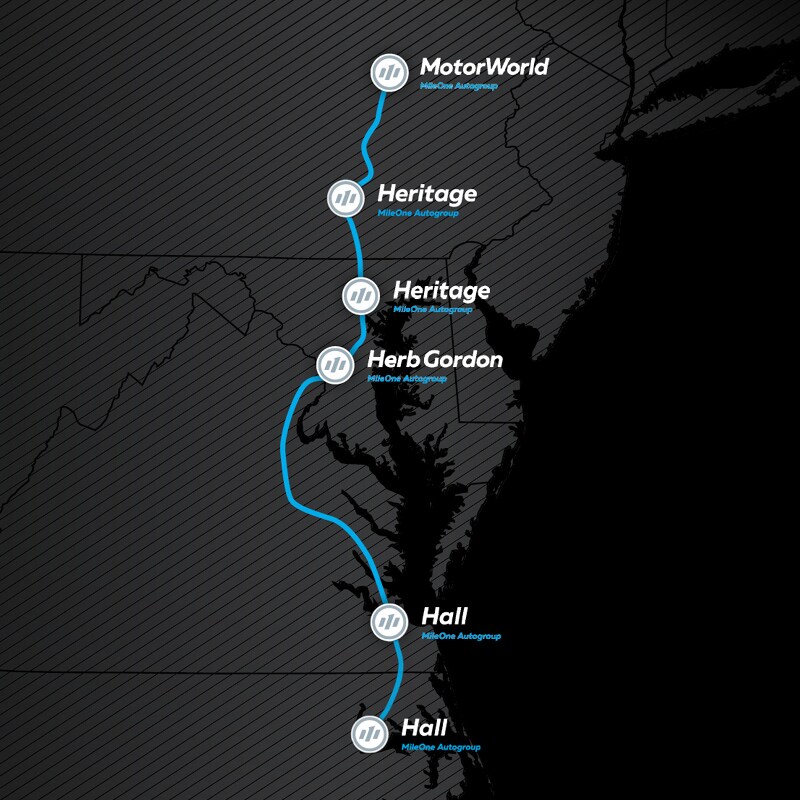 Our Mission
At MileOne we believe that being good is not good enough. Our sales, service, parts and body shop experience is best in class. In fact, we will exceed your expectations.
The experience should be efficient and enjoyable. We work harder to expedite the process by putting the customer in control.
Our History
MileOne Autogroup embarked on its mission in 1997 to build a regional automotive network that could meet the transportation needs of consumers and establish lifetime relationships with its customers. Since then, the company has grown into one of the largest automotive groups in the mid-Atlantic region with 75 dealerships. While the growth of the company will continue to evolve, renewed efforts in facilities improvement are also being put forth to satisfy the needs of our customers.
MileOne Autogroup continues to expand from within, building new dealerships and remodeling or relocating various franchises to newer facilities. These renovations have and will continue to provide significant increase to our sales and service capabilities, allowing us to better serve our customers.