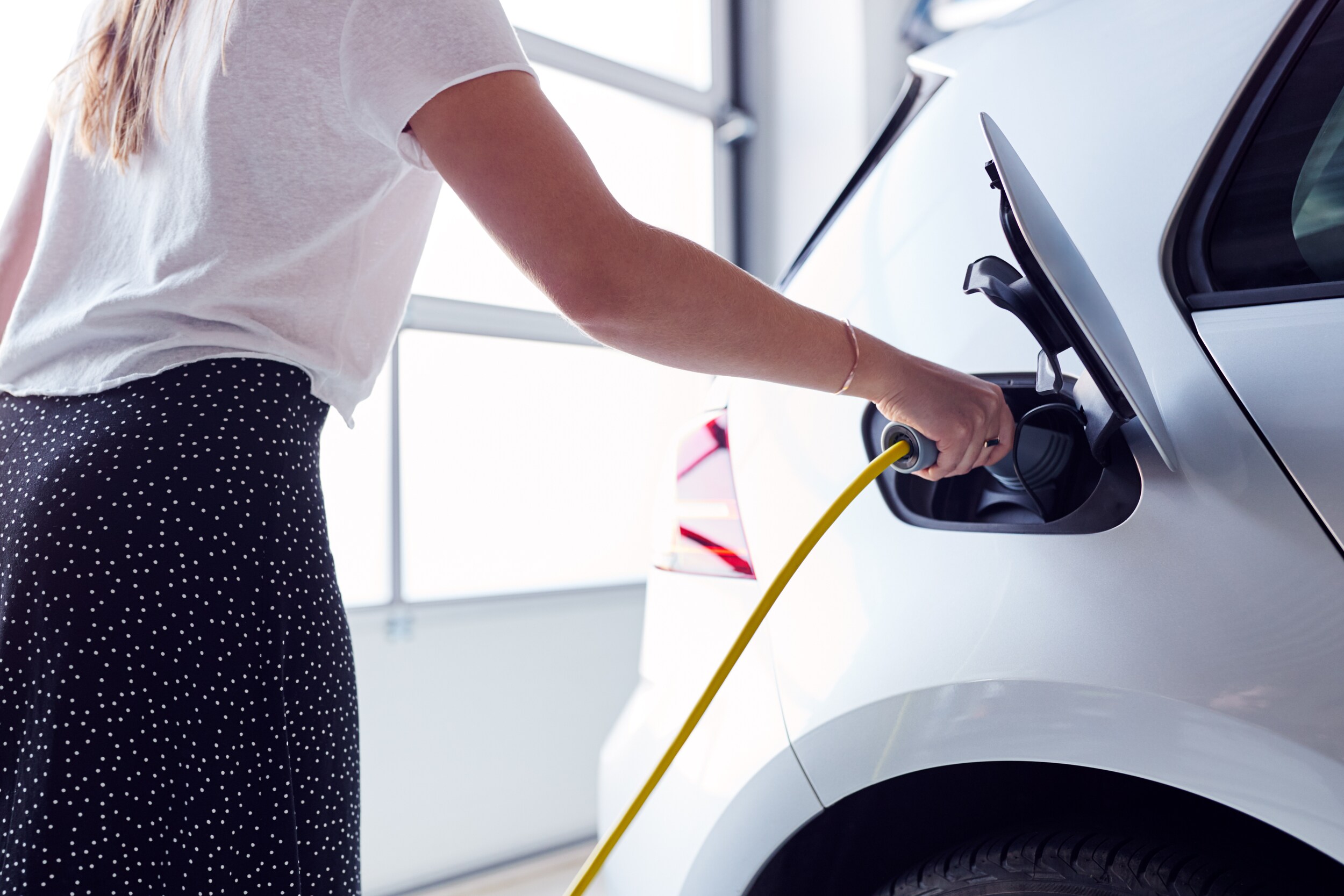 Electric vehicles - including hybrids, plug-in hybrids, and all-electric models - are more popular than ever before, and with good reason. But with more and more members of our community choosing to go green, we're also receiving numerous questions about EV service for these outstanding vehicles.  
To help inform our neighbors, we wrote this quick guide to the basics of servicing hybrid and electric new cars at MileOne.  
EV Service for Standard Vehicle Systems  
Despite the advanced electric components in hybrid cars, SUVs, and trucks, many drivers are surprised to find out that their hybrid vehicle features most of the same components as the gasoline vehicles they've driven in the past.    
Hybrid vehicles still require oil changes, tire rotations, and maintenance of fluid systems, among others, so you can buy new or used MileOne cars with confidence that you'll be able to upkeep all of its components.  
EV Service for High-Voltage Systems  
When most people think about service for hybrid electric vehicles, they typically think of maintenance on the high-voltage systems of your car. These include the electric battery and electric motor that support the combustion engine of your hybrid or plug-in hybrid model, and the full powertrain in all-electric vehicles.  
Signs of a problematic high-voltage system are usually very easy to spot. You may feel less power when you press the accelerator or a softening of the regenerative braking feature. Your battery also may not hold a charge like it once did. In addition, you might require more frequent stops at the gas station to compensate for a decrease in the performance of one or more hybrid components.  
Because of the potential for severe electric shock, this kind of repair is always best left to the professionals at our MileOne service center. We're fully equipped to handle everything from a full battery replacement to a motor tuning that will return crisp powerful performance to your hybrid vehicle in no time.  
Schedule Your EV Service with MileOne Autogroup  
If your hybrid or electric vehicle is in need of repair or inspection, our team of professionals is on hand whenever you're ready. To schedule your EV service appointment, call or visit MileOne Autogroup online today. We look forward to serving you soon!