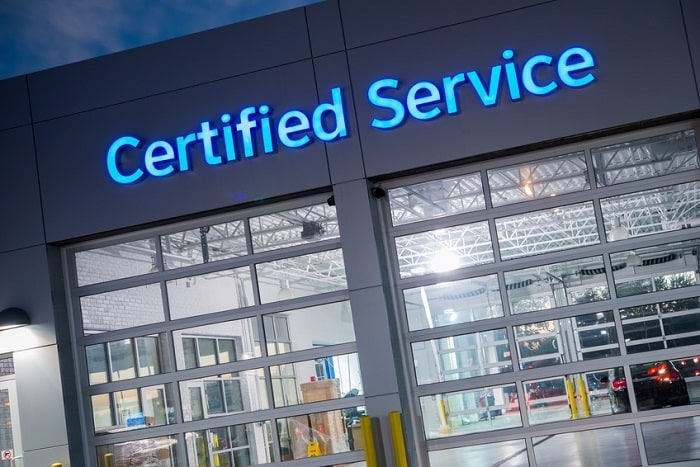 It may seem tedious and unnecessary to visit a mechanic multiple times every year, but preventative maintenance is one of the important parts of vehicle ownership. Whether it's changing your oil, getting your tires rotated, or checking your battery's charge, a mechanic plays a vital role in the health of your car. After all, the last thing most drivers want is to be stranded in their garage with a mechanical issue when they have to go to work. Here at MileOne Autogroup, every one of our dealerships in our group features a helpful car service center.
Now, we know that people have been conditioned not to trust car mechanics, because let's face it, some of them can promise one price and then when the work is completed, the price has increased. This type of business practice is not the case when you deal with the MileOne Autogroup service centers. Our philosophy revolves around providing timeliness, competitive pricing, and safety. We hope to earn your trust by going above and beyond every time you visit, and we are transparent with our price estimates.
Also, our service center representatives understand that drivers near Newport News, VA lead busy lives, which is why we make scheduling easy as possible. You can schedule a service appointment right from our website, or we also take walk-in appointments. Finally, our service centers have comfortable lounges with complimentary Wi-Fi and hot coffee, only use authentic OEM parts, and many have authorized tire centers with a wide selection of genuine tires.
Whether you need service on your new Ford trucks or a different vehicle, schedule a service appointment with our mechanics serving the greater Baltimore, MD area today.