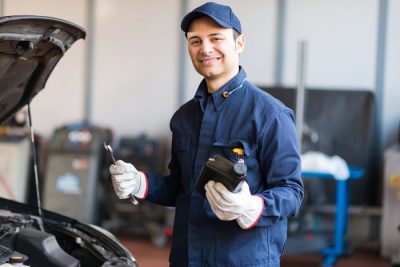 Owning a car comes with specific responsibilities like maintenance and care. However, we here at MileOne Autogroup know that sometimes the unexpected happens. And when an accident happens, and you suddenly need repair, it can seem like you don't have a lot of options.
Here at MileOne Autogroup, we have tools to help. From multiple service centers and body shops to auto repair business loans, we've got you covered. We know that you don't usually budget for repair, so we help you get service now and pay later.
What Is Repair Financing?
We provide the service and vehicle repairs you need right now with several flexible financing options. We offer a simple credit application process that makes it easy to receive a credit decision quickly. And the best news is that when you go through us at MileOne, you get access to over 40 locations.
We know that suddenly needing vehicle repairs isn't something anyone plans for and that an accident can happen at any time. And while we can't always help you prepare for every outcome, we can do our best to help you get the service you need without breaking the bank.

That's why we're committed to helping people with all ranges of credit. Whether you have good credit or bad credit, we can help you get back on the road.
Learn More Today
Here at MileOne Autogroup, we work with several top lending institutions to help you pay for whatever service you need. When it comes to repair financing, we don't think you should have to worry about how you plan to pay for repairs. So, we do our best to make it easy. To get more information on specific repair financing, contact your local MileOne Autogroup dealership today.