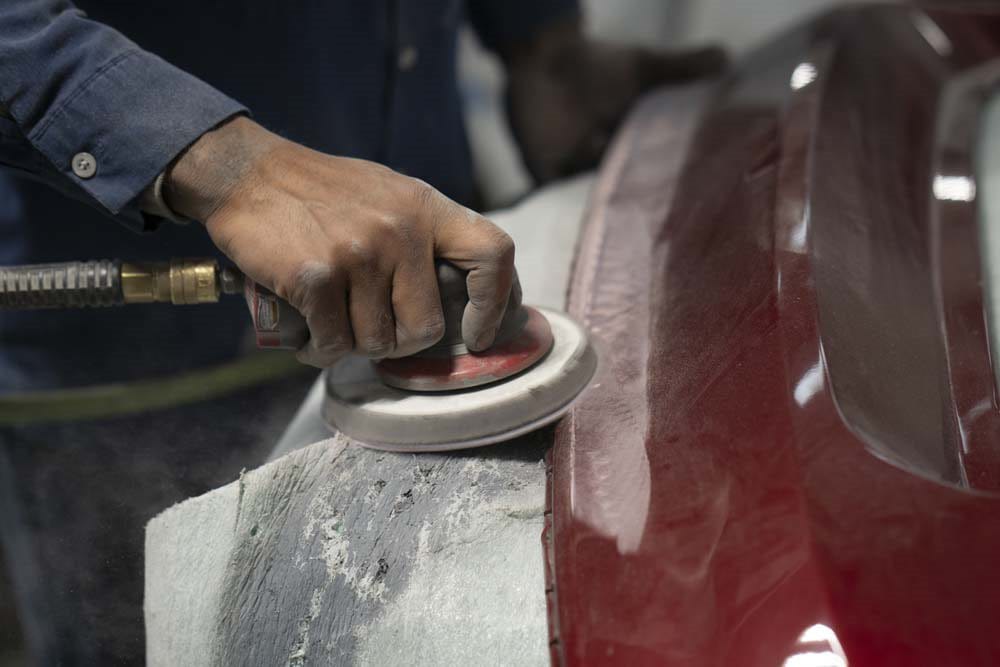 ?

When you're in need of a body shop that will do the job right, you'll want to visit one of our excellent MileOne Autogroup locations. Our expert team members aren't just dedicated to helping you find the perfect vehicle at the right price. We also want to ensure that it stays safe and comfortable even if it has suffered damage from a collision.
How Can a Body Shop Help?
You might be wondering what a body shop actually does. A body shop is the place to go for repairs after an accident or damage to your vehicle has occurred. It differs from a service center in that a service center helps to maintain your vehicle and prevent future problems, and a body shop helps in the event of a collision.
Some of the most common body shop services include vehicle dent removal, paint repair, and window repair and replacement. The repairs may go further, including frame testing, to ensure your vehicle is safe and reliable after an accident. Essentially, a body shop will help to repair and replace parts that are external or unrelated to the engineering of the vehicle.
Why Visit a MileOne Autogroup Body Shop?
Make MileOne Autogroup the group of car dealerships you turn to for your vehicle repairs. We have highly trained collision specialists on hand with a wide scale of know-how and repair knowledge for tackling any issues that come their way. We also use genuine manufacturer parts and provide lifetime warranties on our work. If you need to rent a vehicle, manage insurance claims, or find a payment plan with no interest for up to six months, we're the answer.
To learn more about our body shop services, repair financing, MileOne Autogroup new inventory, or anything in between, get in touch today!