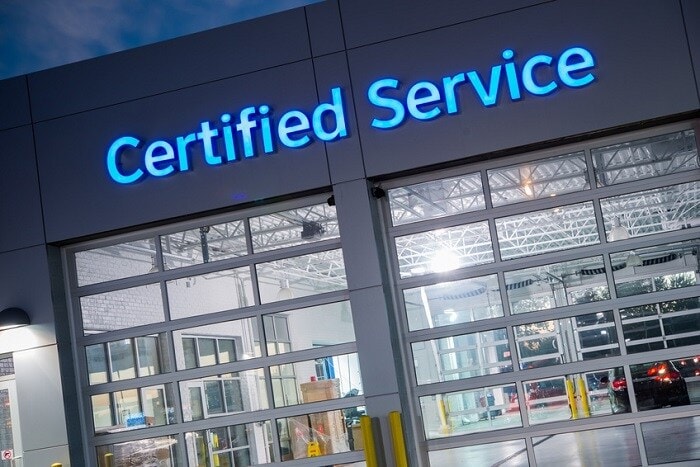 Car service is an essential in car ownership. Not only will it ensure that your vehicle is responsive, fuel efficient, and safe, but it will also help it maintain value. That's why MileOne Autogroup considers car service a top priority for all our new and pre-owned vehicle drivers—and why we're celebrating National Car Care Month!
What Is National Car Care Month?
National Car Care Month actually takes place twice—in October and April. That's because the months before and after winter actually come with specific car care needs. Any upgrades or exchanges you might be making for the season will likely take place during a National Car Care Month.
Here at MileOne Autogroup, we believe in proper car service and care all year long, but the seasonal needs for your new or used car will vary. After a long winter, we'll check the status of your tires, inspect and replenish fluid levels, inspect the hoses and belts for any sign of damage or wear, and even inspect the battery, which can lose up to 50% of its capacity in temperatures below freezing.
Come October, we'll help you swap in winter tires if you so desire, help you upgrade your winter emergency kit, and inspect your brakes so you know you always have control out on the road no matter what the season might bring.
Why Celebrate National Car Care Month at MileOne Autogroup?
You can visit one of our many MileOne Autogroup dealerships for exciting new vehicles and pre-owned models. You can also make us the service and repair team you trust during National Car Care Month and all year around. Each of our dealerships comes with a well-equipped service center with certified and experienced technicians.
We use OEM parts, offer comfortable waiting lounges, and consistently have service specials available! Our factory-trained technicians are happy to answer any service or replacement questions you might have. Schedule your next National Car Care Month service appointment with MileOne Autogroup today