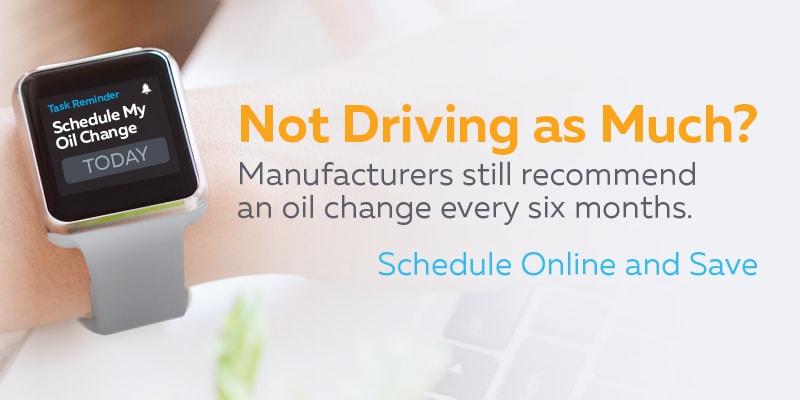 There's no better way to keep your vehicle running right than with routine car service, and MileOne Autogroup is here to help every step of the way. Our job doesn't end after we help you find that perfect new vehicle to fit your driving needs.

We offer regular maintenance at each of our dealerships, like oil changes, that will keep your vehicle driving as smoothly and safely as the day you first took it home.
Why Are Regular Oil Changes Important?
There are many benefits to getting regular oil changes. Here are just a few:
It keeps your vehicle safe and responsive on the road.
It reduces the need for costly repairs by protecting and lubricating parts.
It provides cleaning and cooling functions.
It improves vehicle efficiency and saves you money.
It helps to maintain vehicle value if you plan to sell.
Do I Need An Oil Change If I Don't Drive Much?
Oil changes should be performed after you have driven a certain number of miles—or after a certain amount of time has passed. That's because the oil in your vehicle will break down and go bad over time, even if you don't drive regularly.

Short, local drives are also more impactful on your vehicle than long ones. Road types, the temperature, and the age of the vehicle all play a role in how often you should change your oil, as well.

For the average driver, an oil change will likely be needed every 5,000 to 7,500 miles. Time-wise, we recommend an oil change every six months regardless if you haven't hit the mileage interval.
Schedule an Appointment Today
When you're ready to bring your vehicle in for that next oil change, MileOne Autogroup is here for you. You can rely on our dealerships for the car maintenance that will keep your vehicle safe and reliable. Schedule your next appointment today!