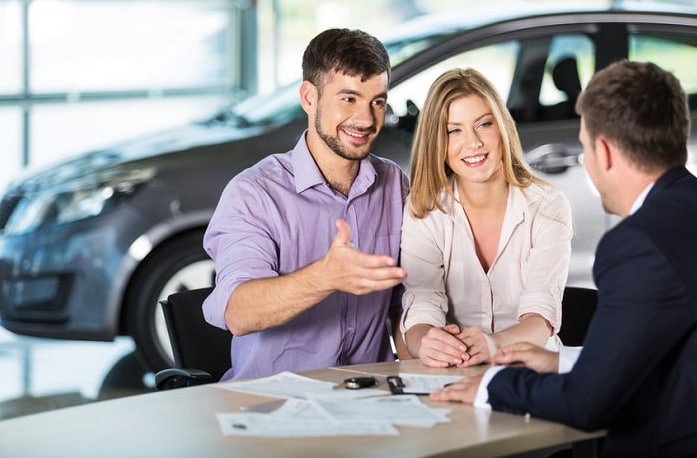 MileOne Autogroup specializes in selling new and pre-owned vehicles of all makes and models, and a good number of those vehicles are what we would consider "luxury" automobiles. Chances are very good you've heard the expression "luxury vehicles" before, and you may even already associate the term with brands like BMW, Mercedes-Benz, and Lexus. But what qualifies a vehicle as a "luxury" model in the first place?
What Is a "Luxury Car"?
While there is no legal qualification to determine the definition of a luxury car versus a non-luxury brand, put as simply as possible, luxury vehicles are designed to go above and beyond the basics.
In other words, drivers need an automobile to do a few basic things—namely transporting them and/or their family from one place to another. Beyond basic functions, standard models will have all the typical car features one would expect from even the lowest-tier automobile, such as seatbelts, air conditioning, and airbags.
Luxury vehicles go beyond that in offering the sorts of creature comforts, modern technologies, and high-quality materials that aren't technically necessary, but do make driving a whole lot more enjoyable.
Which Brands Are Luxury Brands?
If you're shopping our inventory here at Exclusive Motorcars, you may be interested in knowing which brands are luxury brands, and which are not. Here's a quick breakdown of some representative (but not comprehensive) examples of each:
BMW
Mercedes-Benz
Lexus
Audi
Acura
Non-Luxury Brands
Ford
Chevrolet
Honda
Toyota
Nissan
Hyundai
Buying a Luxury Vehicle
If you are interested in perusing our current inventory of pre-owned luxury models, simply reach out to your local car dealership sometime soon and they can show you the difference between the luxury models and the non-luxury models. All of them serve the purpose of driving, but depending on your budget, you may be interested in going beyond your basic driving needs and enjoying a little bit of luxury.