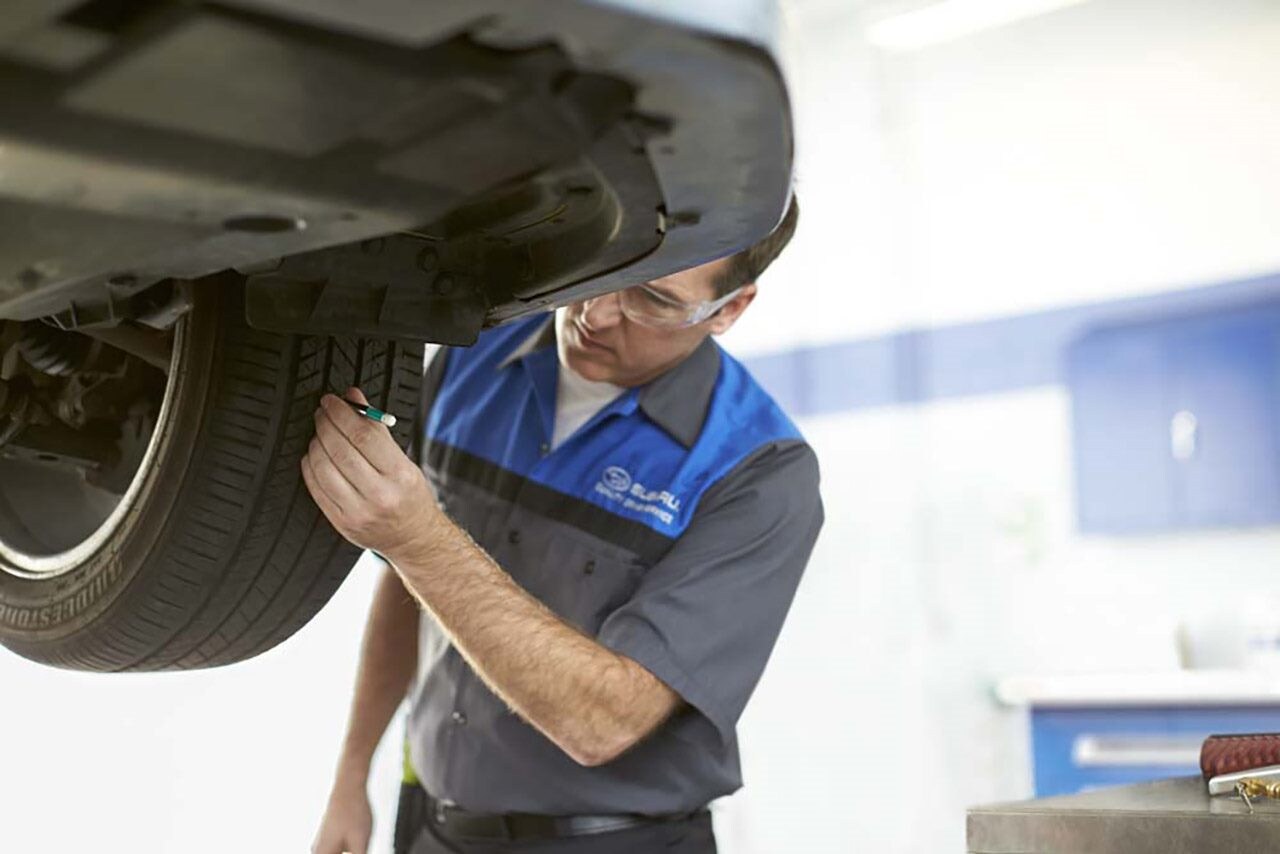 There are many ways to keep your car tires running right, and MileOne Autogroup is here to help. We rely on our tires for safety, performance, and comfort on every ride. Come down to MileOne Autogroup for all your tire service needs, including tire rotations.
Tire Rotation at a Glance
A tire rotation is one of the most important routine services you can schedule for your vehicle. As the name indicates, the tires on your vehicle will be rotated to different wheels. This helps to keep the tires wearing down at an even rate, which is necessary for vehicle safety. Regular tire rotations also help to protect your vehicle's alignment, which can save you time and money in the long term.
When we rotate your tires, we'll also check for signs of unsafe tread. When the vehicle's tread gets too worn down, it can be dangerous to drive on, which is why our team will inspect your tires and replace them as necessary. We'll also fill them up as needed, to provide greater driver control on every ride.
You'll want to schedule tire rotations for your vehicle every 7,500 miles or six months, depending on what kind of driving you do.
Why Schedule a Tire Rotation at MileOne Autogroup?
There are many reasons to make MileOne Autogroup the dealership you turn to for all your tire care and service needs. Our Certified technicians provide a wide range of vehicle services, and we use OEM parts every time.
We also offer express service and shuttle service to make it as smooth and easy as possible to get the tire care you deserve. Don't forget to check out our rolling specials and deals on parts and services.
Schedule your next tire rotation at MileOne Autogroup today.