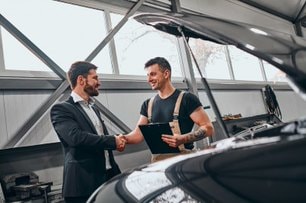 When it comes to the car service that will keep your vehicle safe, reliable, and comfortable on every ride, MileOne Autogroup has you covered. We make it easy to get the care you and your vehicle deserve, and we're here to help you on every step of the service scheduling process.
The more you know about your vehicle service needs, the easier it will be to maintain a comprehensive schedule of care. Here are some of the important service tasks you'll want to schedule for your vehicle.
Oil Change: Oil changes are one of the most important services you can schedule for your vehicle. The keep the engine cool and well-lubricated and protect the engine from dirt and debris. The oil should be changed every 3,000-5,000 miles or 7,500-10,000 miles, depending on your vehicle.
Filter Change: The oil filter isn't the only filter in your vehicle. You'll also want to make sure you're changing out other essential filters, like the air filter, which also helps to protect your engine from damage.
Hose and Belt Inspection: There are many hoses and belts that go into keeping your vehicle running right. They can wear down over time, especially in extreme weather. It's important to get your hoses and belts inspected regularly, so you know when it's time for replacements.
Tire Rotations: Regular tire rotations help to protect your vehicle's alignment and suspension and ensure the tires are wearing down evenly. You'll want to schedule tire rotations every 7,500 miles, in addition to regular tire inspections and fill-ups.
You'll find these important service tasks and a whole lot more available here at MileOne Autogroup. Keep your car running right with the support of our expert service team today.