We all know about the importance of seeking regular car service to keep our automobiles in top condition. One of the most important areas of maintenance, however, can often go overlooked by drivers - namely, your vehicle's suspension. But what does this part of your vehicle do and why is it so integral to your car? We answer those and other questions in this brief FAQ assembled by our MileOne service center.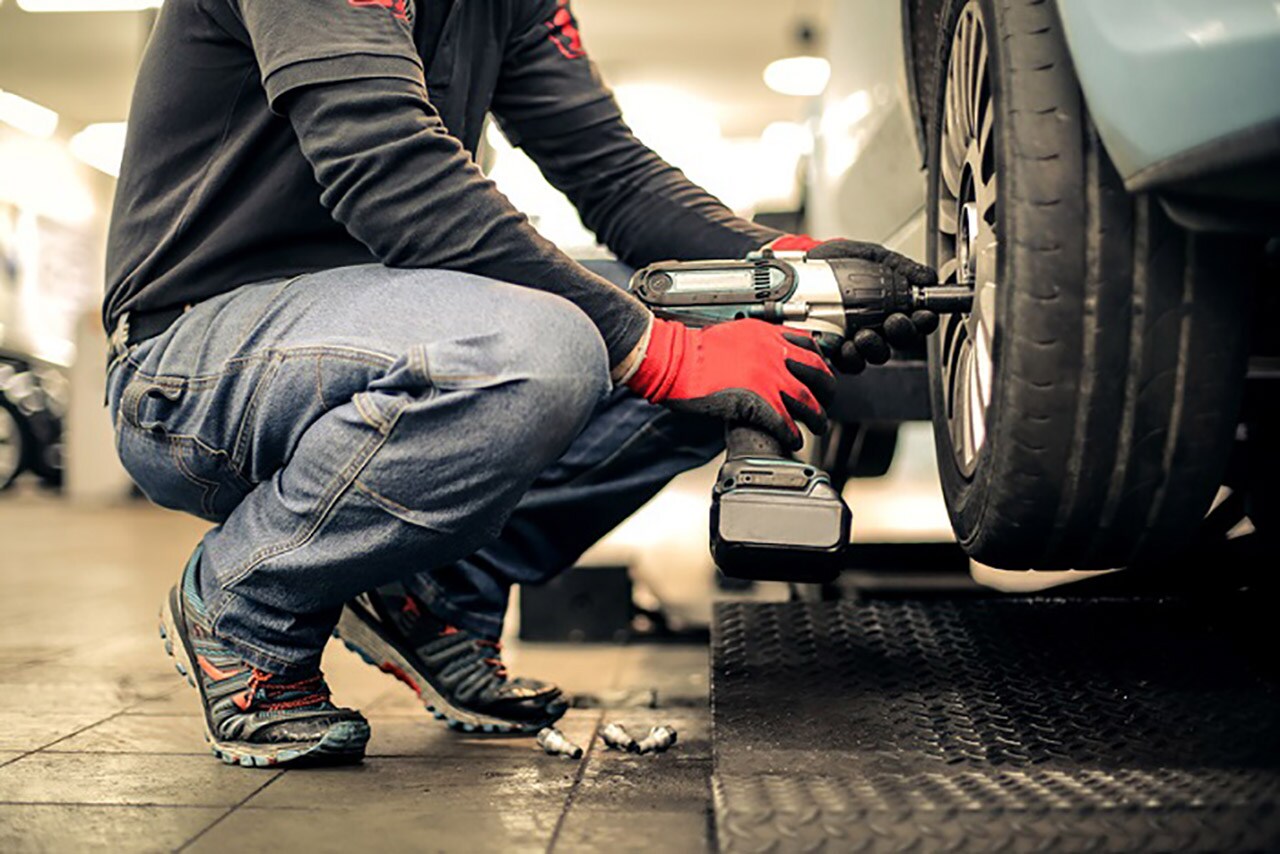 Q: What Does a Car Suspension Do and Why Is It Important? 
A: In simplest terms, your suspension keeps the wheels of your vehicle in contact with the road. While this may not sound like much, this system is what allows your riding experience to be smooth over irregular surfaces and also contributes to your car's overall handling. 
Sets of specialized coils lengthen and contract to absorb force from the wheels, while shock absorbers dampen excessive spring motion that would otherwise transfer to the frame of the car. A strut is an additional damper that features a shock absorber houses within a spring, adding more balance and stability to your ride. Sway bars are another pivotal component of your vehicle's suspension, helping to ensure that your car remains steady when cornering.
Q: What Are Common Signs of Problems with a Car Suspension? 
A: The signs of a problematic suspension are usually easy to spot. You may experience your car pulling toward one side of the road or the other, or you might feel excessive and irregular bumpiness even on smooth pavement.  
Q: What Should I Do If My Suspension Needs Repair? 
A: At the first sign of an issue, the smart move is to contact the service center at one of our car dealerships. While it may be something as simple as worn treads or a need to rotate your tires, if there is a problem with your suspension, it's best to get it resolved sooner rather than later at our MileOne automotive service center. 
Leaving a damaged or faulty suspension unrepaired can adversely affect your fuel economy and put undue wear on your vehicle's frame on top of giving you an uncomfortable ride.  
Schedule Your Suspension Service Today 
If you can't recall the last time you had your suspension inspected, give us a call today at MileOne Autogroup. No matter what is troubling your vehicle or if you're in search of new cars at MileOne, our friendly staff is happy to help.